Dairy Science College, Bengaluru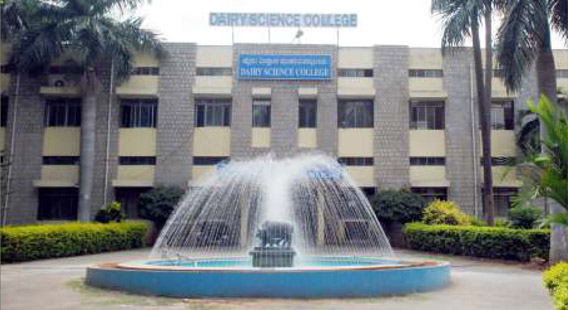 Dairy Science College, Bangalore is located in Hebbal about 7 KM from the city on Kempegowda International Airport Road. It was established in the year 1980 with an objective of catering the need of manpower to Dairy and Food Processing Industries in the country. In the last two decades the institute has made multidimensional progress with the support of the Indian Council of Agricultural Research, New Delhi.  Presently, this College is one among  the three best colleges in the country and is one of the Regional Dairy Science College identified by NDDB-ICAR Sub-Committee.  The College has been accredited by ICAR, New Delhi for financial and academic support.
The College comprises of five Departments namely, Dairy Technology, Dairy Chemistry, Dairy Microbiology, Dairy Engineering and Dairy Business Management.
Mission
We endeavor to ride the change sweeping the global arena by upgrading our curriculum, teaching methodology and infrastructure to prepare high quality manpower and develop State-of-Art Technology.
Vision
To emerge as a Centre of Excellence in the Dairy and Food Processing industry producing manpower of the highest quality and leading in the sphere of technology generation.